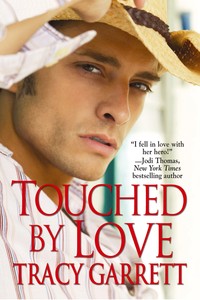 Pre-Order TOUCHED BY LOVE today!
ISBN: 1420101013
ISBN13: 9781420101010
"I fell in love with her hero."
Jodi Thomas, NY Times bestselling author
Order TOUCH OF TEXAS today! ISBN: 1420101005
ISBN13: 9781420101003
"Suspenseful, heart-warming and...unforgettable."
NY Times Bestselling Author Lorraine Heath

Winner! 2008 Winter Rose Contest
HOLT Medallion Award of Merit
Happy 4th of July!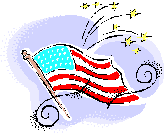 In CONGRESS, July 4, 1776
The unanimous Declaration of the thirteen united States of America
This month we celebrate the anniversary of our nation's independence. It seems impossible, but this will be the second 4th of July in our new home. How the time flies!
The lake outside my back door is alive with boats full of happy vacationers. It's like an all-day-every-day parade. The forecast is for Chamber-of-Commerce weather all week, which means it will only get busier. We'll be sharing the 4th of July festivities with family and friends. I hope all of you have a great—and safe—weekend!
I've had my head down this month, working on stories and book proposals. I'll bring you up to date when I have some news to share about the next releases, I promise.
Touched By Love comes out in four months. I'm beginning to make plans for a few book signings, so stay tuned for the locations. I'll post them on my website as I confirm the dates.
If you're looking for a wonderful new historical to read, you can't go wrong with Lorraine Heath's In Bed With the Devil.
UPCOMING APPEARANCES:
July 30 ~ "Readers for Life" Charity Book Signing, San Francisco Marriott, 5:30-7:30pm
November 4 ~ Touched By Love is released!
Be sure to stop over at Fresh Fiction and register for my July contest. You might be the lucky winner of an Amazon gift certificate, an autographed copy of Touch of Texas, and a signed cover flat of Touched By Love!
Happy 4th of July—and Happy Reading!
Tracy
TracyGarrett.com
P.O. Box 1581
Laurie, MO 65038