Have you met my hip new contemporary alter ego, Kathy Lyons? If not, you should! She's got a brand new book out right now with Harlequin Blaze, Under His Spell.
Under His Spell is the story of uptight, control freak Nicky Taylor and the magical Jimmy Ray. Jimmy has loved Nicky forever; when he spots her in the audience, he realizes he finally has a chance to fulfill his own lifelong fantasy. With a little help from Dr. Mesmer, that is ...
Who'd have guessed that a little hypnotism would unleash Nicky's wildly sexual nature? Or that Jimmy's powers of persuasion would encourage her to burn up the bedsheets with him that night . . . and the nights after. She's the perfect woman.
Unfortunately Jimmy's pretty sure Nicky's still under his spell. And he has to change that. Because he's quickly falling under hers . . .
Fresh Fiction says
"A fun, quirky story of romance blossoming from unusual circumstances."
Royallybitchy.blogspot.com said "...I couldn't stop reading and that's just hot."
Stop by www.KathyLyons.com to read an excerpt. My next release as Kathy Lyons will be Taking Care of Business, November 2010.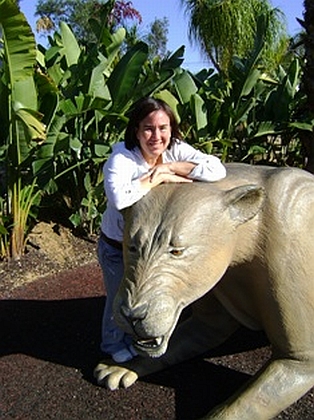 To celebrate Kathy's debut Blaze, the whole family spent spring break in San Diego. The zoo was most interesting. Especially the lion cage. Did I mention there was also an earthquake? While we were at the zoo. Exciting vacation!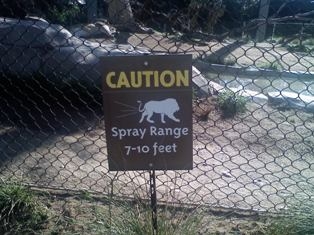 Congratulations to Jacqueline from WA! She is my last newsletter contest winner and won a signed copy of Devil's Bargain.
Of course, we're having another contest for the release of Under His Spell! You could win your very own shiny copy. Just answer this question and email the answer to jadeleebooks@gmail.com; how old was Jimmy when he fell in love with Nicky?
Here are my upcoming appearances. If you're in the area I'd love to see you!
April 23-24

Chicago Spring Fling
Hyatt Deerfield
1750 Lake Cook Road
Deerfield, IL 60015
1-800-233-1234
http://www.chicagospringfling.com/
Signing: Saturday, April 24 4:30-6pm

April 26 - May2

Romantic Times Convention
Hyatt Regency Columbus
350 North High Street
Columbus, Ohio 43215
www.rtconvention.com
Signing: Saturday May 1 11:00am – 2:00 pm
(Please note that this event is open to the public for a $5 fee at the door. )
Happy Reading,
Jade Lee / Kathy Lyons